This article may contain affiliate links that can result in commissions for purchases, full details in our privacy policy.
So, you've decided to take your Nikon D5300 out to do some wildlife photography. You surely don't want to carry too many lenses with you, so how do you choose which lens to pair with your D5300 camera? You'll need something that can capture stunning image quality, of course. You might want a lens that performs well when taking macro shots so that you can catch tiny little bugs and plants. Whatever the case may be, you'll need a lens that can capture long-distance shots clearly, since animals don't pose for portraits up-close the same way that humans do.
Can you think of a lens that checks all those boxes? Well, Tamron's got a lens that certainly does; their A17NIIf model lens, the Tamron Auto Focus 70-300mm f/4.0-5.6 Di LD Macro Zoom Lens with Built-In Motor. Without a doubt, that's the best wildlife photography lens for Nikon D5300. Whether your subject is up-close or afar, this lens will serve you well.
Just like many a great photography accessory company, Tamron hails from Japan. They specialise in one photography product, and one product only: camera lenses. They've been producing lenses as far back as 1950 from their location in Saitama, Japan. You can find Tamron lenses in photographic cameras, CCTV cameras, and even smartphone cameras.
Tamron has a timeless legacy for making excellent lenses, and this lens for your D5300 is no exception. The lens itself has a fantastic reputation among photographers worldwide.
Performance And Functionality
As mentioned earlier, if you're going to do some wildlife photography with your Nikon D5300, you'll need a lens that can perform well both up-close and over long distances. This Tamron lens is capable of doing both, and it does so very well.
Long-Range Telephoto Lens
First and foremost, this is a long-range telephoto lens by Tamron. Photographers love this lens because of its ability to capture clear images of distant subjects in great detail. This lens has an impressive maximum focal length of 300 mm, which will allow you to capture images of wildlife from so far away that they'll never notice you! Without your animal subjects seeing you, you'll be able to capture some very lovely candid shots of them.
Macro Photography
Still, this lens isn't all about capturing images of wildlife that are far downrange. With its Macro Switchover Mechanism, you'll be able to take stunning pictures of smaller subjects like plants and insects. This lens has a magnification ratio of 1:2, which will enable you to capture much smaller wildlife closer to the ground.
Switching to macro mode on this lens is so simple. All you have to do is flip the macro switch placed on the side of the lens barrel. Once that's done, you can capture subjects as close as about 1.6 inches from the lens. 
Micromotor AutoFocus
This Tamron lens also performs well with its fast autofocusing abilities. Inside the lens barrel is a micro motor that powers its AF function. Not only does this focus the lens quickly, but it also does so very accurately. That means you don't have to wait too long while the lens tries to get your frame in focus. That's excellent news for you when you're trying to capture wildlife shots in-the-moment. Remember, it can be challenging to capture beautiful shots of wildlife. The last thing you want to hold you back is an AF feature that takes too long to focus the frame. With this Tamron lens, you won't have to worry about that at all.
Sharpness
The sharpness of the images captured with this lens is also very impressive. The image stays very sharp up until about a 200 mm focal length, though it gets softer the closer you get to the maximum focal length.
Overall Positive Reception By Photography Community
There's a lot more that reviewers can say about this Tamron lens. The bottom line is still the same: it performs very well, especially when doing wildlife photography with a Nikon D5300. Even a quick Google search will show you plenty of positive reviews by people who have purchased and used this lens to capture some of the best images they've ever gotten!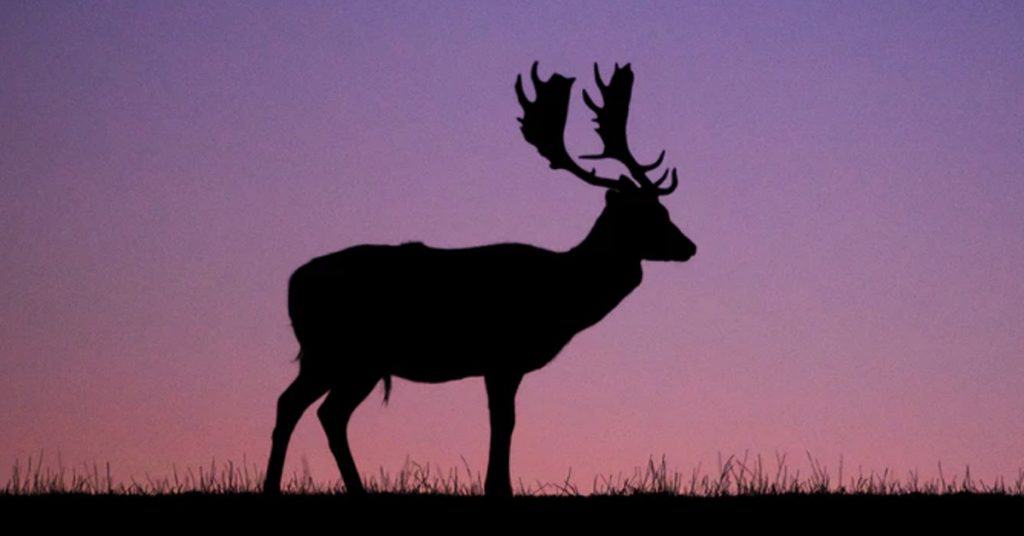 User Interface And Control System
Using this Tamron lens on your D5300 is simple and straightforward. Don't let the simplicity fool you, though! When you're doing wildlife photography, you need a lens that isn't too complicated to use. You don't want to be fiddling with switches and settings while your subject hops away now, would you?
Let's take a quick look at the controls on this Tamron lens.
Zoom Mode Switch
This Tamron lens makes it easy to switch between zoom modes. As mentioned earlier, flipping that switch turns the lens into macro photography mode that allows you to capture some very tiny aspects of wildlife, like plants or insects. With this lens, you can be close to the ground to get the most out of your shot.
Focus Mode Selector
Aside from that, you also have easy access to a Focus Mode selector switch. That is a simple switch that allows you to choose between Auto and Manual Focus modes. When will you need this? Well, when you're on the move trying to get the perfect shot of a moving animal, for example, you might want to take the focusing of your frame into your own hands. The selector makes this super easy to do right from the lens barrel itself, instead of having to go through menus or anything similar.
Zoom And Focus Rings
The way that Tamron made the zoom and focus rings on this lens is simply fantastic. The resistance on these rings are just right, so you don't have to exert too much force just to adjust the zoom or focus. 
Why does the resistance on the zoom and focus rings matter? You see, if the rings are too tight, you'll waste energy trying to turn them. If they're too loose, however, you might ruin your shot by accidentally turning the rings. When they're just right, like on this Tamron lens, you can adjust them quickly, and they'll stay at the same spot even if you're moving around.
Build Quality And Design
Judging from the build quality and design of this lens, it's evident that Tamron was the one who put it together. Tamron not only uses some cutting-edge materials to produce this lens, but they also apply proprietary techniques that bring out the best in this lens despite its compact size and affordable price point.
Digitally Integrated (Di) Design
Firstly, Tamron has stepped their game up with what they call the Digitally Integrated or Di Design. Di design represents an improved lineup of lenses which Tamron designed to keep up with the higher specifications of DSLR cameras like the Nikon D5300.
Tamron has optimised Di lenses for digital cameras with their multi-coating techniques and optical designs that are capable of producing high-quality images under a wide range of conditions.
Low Dispersion (LD) Glass
Among the many materials that Tamron uses in their lenses, including this one, is Low Dispersion or LD glass. The name of that glass comes from it having a low dispersion index, which means it doesn't refract light into a rainbow of colours so much. By doing this, the lens can prevent chromatic aberrations from appearing in the frame.
Light And Compact 
This Tamron lens offers high performance without burdening you with a huge form factor. It only weighs 0.96 pounds, with dimensions of 4.61 x 3.03 x 3.03 inches. That's one of the reasons why it pairs so perfectly with the Nikon D5300 camera.
You see, the D5300 weighs just above a pound. When combined with this Tamron lens, the total weight is only around two pounds, which keeps your total set up lightweight. That's very important when doing wildlife photography since you'll be on the move a lot with your camera in your hands. You don't want to get tired too quickly from carrying a heavy camera and lens set up! 
Smooth Operation
Overall, this Tamron lens offers smooth operation. Zooming, focusing, and switching between modes happens very smoothly thanks to the way Tamron built this lens. So, when you're out in the wild trying to capture images or video footage of a moving target, there are no clunky controls to slow you down. Using this lens is smooth, and when it comes to wildlife photography, smooth is what you need.
Solid Build
Tamron built this lens to be durable. They used a sturdy plastic to produce the barrel and metal for the lens mount. When you hold the lens barrel in your hand, the plastic gives off a professional and high-quality feel. Of course, you shouldn't drop your lenses if you can avoid it, but this lens feels like it could maybe survive a hit or two. That's good news, as it gives you peace of mind while you're outdoors where there's a higher chance of your lens bumping into things and getting damaged.
Elements And Groups
Inside the lens, Tamron arranged thirteen lens elements into nine groups. That arrangement seems to work well, considering the images captured with this lens on a Nikon D5300 are fantastically sharp and impressive.
Final Verdict
So, what do we think about this lens? We say that if you're going outdoors to do wildlife photography, this Tamron Auto Focus 70-300mm f/4.0-5.6 Di LD Macro Zoom Lens with Built-In Motor is the only thing you need to take with you. When you pair this lens with the Nikon D5300, what you get is an unbeatable combination that'll help you bring out the best in your wildlife snapshots.
Firstly, the optical performance on this lens is almost mind-blowing. This lens is excellent at capturing your subject over long distances, so you can produce sharp images of them without disturbing the wildlife that you're photographing. This lens is equally impressive when taking macro shots of smaller wildlife like plants and tiny insects. All you have to do is flip the Macro switch, and this lens will let you get so close to the ground that the insects are going to be able to smell your breath!
Whether near or far, the lens' autofocus abilities are smooth and fast, allowing you to get your frame in-focus quickly without wasting any time. That's a priceless attribute to have in a lens when it comes to wildlife photography because you have absolutely no control over your subjects and they could just hop off at any time. Still, if you're on the move like on a jeep on safari, you could take full control of this lens' focusing. A quick flip of the focus mode switch is all that's needed.
So, we've established that this Tamron lens performs well optically. But is that enough? No. When it comes to wildlife photography with a D5300 camera, the form factor of the lens is also a crucial element to consider. This lens fits the bill perfectly as its compact, lightweight, and made with sturdy materials. This lens won't take up too much space in your bag, and it won't tire your arms out from being too heavy. Being so lightweight, you might forget you even have this lens on you! Also, that sturdiness is essential for a lens you'll use outdoors because it offers the lens protection against damage by small debris.
Overall, the most important criteria that you should always consider is the great reputation of the lens. The reputation of this Tamron lens is well-earned. It first appeared on the market in 2003, almost two decades ago! Since then, this lens has been tried and tested by plenty of photographers the world over. The consensus is that this is a great lens, especially when paired with a Nikon D5300 and used for wildlife photography. This lens is yet another feather in Tamron's cap that certainly adds to Tamron's reputation within the photography community worldwide.