This article may contain affiliate links that can result in commissions for purchases, full details in our privacy policy.
Since its release onto the market, the Sony ZV-1 has continued to go from strength to strength quickly managing to earn itself an excellent reputation amongst the community that just keeps on getting better with each month that passes. As we doubt that the growth of the Sony ZV-1 is going to slow down anytime soon, we have decided to start publishing more and more content dedicated to the camera going into the various camera accessories that we see people reaching out and asking about on a regular basis.
One of the most frequently asked questions that we have seen asked time and time again is based around the best tripod for Sony ZV-1 cameras on the market so we have decided to focus on this for todays article. Our hope is that we will be able to help as many of our readers who own the Sony ZV-1 and are in the market for a tripod as possible as there are some solid options out there that will serve both you, and your Sony ZV-1 very well and offer you the best image stabilisation possible without you having to break the bank.
When it comes to tripods that offer you the best possible image quality there are few brands that have been able to come close to what Manfrotto are able to offer you, especially for the price point of their tripods. They perform flawlessly, have an excellent build quality, are very easy to use, and have a very fair price point. Thats why we feel that the Manfrotto MT055CXPRO3 is going to be the best option available for any of our readers who own the Sony ZV-1 and are looking to add a tripod to their camera accessories.
Since the Manfrotto MT055CXPRO3 was released onto the market, it has managed to grow a huge core customer base of both photographers and videographers who use it as their tripod of choice and it has earned itself one of the best reputations going. As the Sony ZV-1 is a very small and lightweight camera, you can mount it up with pretty much any external microphone, video light, or other camera accessory without even coming close to the maximum load capacity that the tripod is able to support.
That said though, as the Sony ZV-1 is an entry level camera body, we know that some of our readers may be on a tight budget so we also have a more budget friendly option available too. In our opinion, if you are on a tight budget then the Zomei z699c will likely be able to meet your needs and provide you with all of the image stabilisation that you require without you having to spend much money on your new camera accessory.
Just like the Manfrotto MT055CXPRO3, the Zomei z699c has also managed to establish itself as the dominant tripod for its price point in the market and also has an excellent reputation amongst the photography and videography communities too. Again, it can easily support the weight of the Sony ZV-1 with ease while also having a bunch of heavy camera accessories mounted to your camera during use too.
That said though, the Manfrotto MT055CXPRO3 is defiantly the better tripod for your Sony ZV-1 and should be your primary consideration in our opinion. Not only does it perform better but it will also last you longer making it more of a long time investment in your photography or videography kit so for the rest of our article, we will be focusing on just the Manfrotto MT055CXPRO3 and why we feel that it is the best tripod on the market for your Sony ZV-1.
Performance And Functionality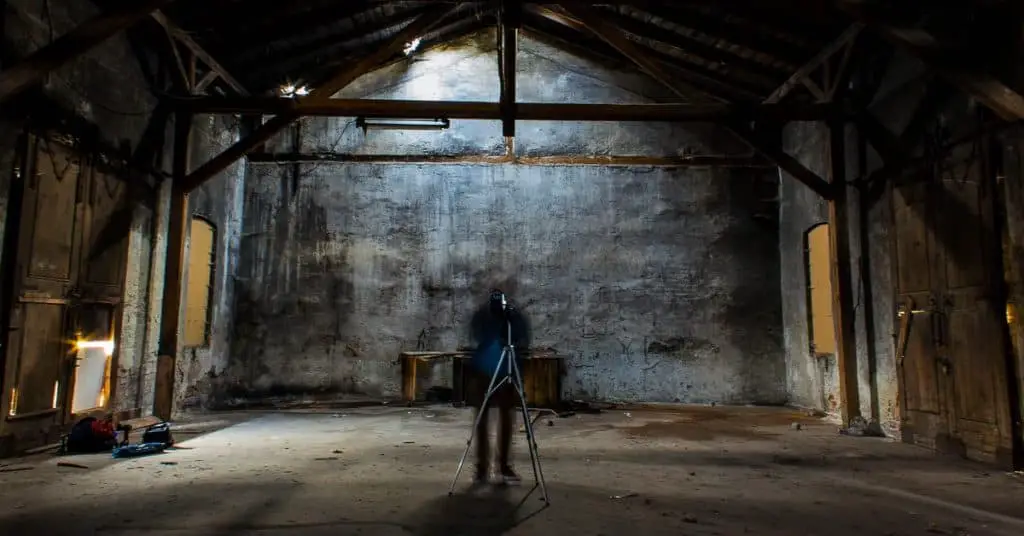 The Manfrotto MT055CXPRO3 is available in two different variants with one being the cheaper aluminium alloy variant and the other being the carbon fiber variant. Both perform flawlessly and offer you excellent image stabilisation for your Sony ZV-1 in pretty much any situation that you may find yourself in. As you can probably imagine, although both variants of the tripod share a number of similarities, they also have two main differences, their price, and their life expectancy.
As with all other tripods available in either aluminium or carbon fiber, the aluminium variant of the Manfrotto MT055CXPRO3 is cheaper but also has a life expectancy of three to five years. Although many people think that aluminium does not corrode due to it not rusting, it will corrode and release a white dust over the years as its frame weakens. Although the carbon fiber variant of the tripod is more expensive, it has a life expectancy of unto twenty years provided that you take care of it making it a more long term investment in your photography or videography gear.
We usually recommend that people go with the carbon fiber variant of the Manfrotto MT055CXPRO3 if they are expecting to be involved in photography or videography for six to ten years as this is double the life of the aluminium variant while the carbon fiber tripod is not double the price essentially paying for itself. If you are using your Sony ZV-1 for travel vlogging or something like that then carbon fiber will almost always be the better option too due to it being more robust and durable ensuring that it can take the bumps and knocks coming its way over the years.
Both versions of the Manfrotto MT055CXPRO3 offer the 67 inch maximum usable height that should easily be enough for the vast majority of the needs of our readers with ease. They both also offer a maximum usable load capacity of around twenty pounds meaning that it can easily take the weight of your Sony ZV-1 with even heavy microphones or other camera accessories mounted to it.
In addition to this, the Manfrotto MT055CXPRO3 also offers you all of the load capacity that you may ever need for the vast majority of mirrorless camera and many of the popular DSLR camera rigs on the market too. This ensures that even if you do choose to upgrade your Sony ZV-1 to an intermediate or professional level camera in the future, the Manfrotto MT055CXPRO3 should still be able to support the camera payload of your new setup without you having to upgrade your tripod.
As the central column of the Manfrotto MT055CXPRO3 is fully referable, it has a minimum usable height of 3.54 inches ensuring that you can get all of that low angle footage or use it for something like macro photography if needed too. This really does open up the number of situations that you can use the Manfrotto MT055CXPRO3 for with your Sony ZV-1 to ensure that no matter your needs, the tripod has you covered.
Unfortunately, the tripod does not offer you any monopod functionality with a detachable leg from the tripod but in all fairness to Manfrotto, they absolutely smash it out of the park when it comes to everything else on the tripod so we are willing to overlook this. Additionally, the tripod is light enough for you to carry around as required and use it as a travel tripod if needed so there will rarely be a need for a detachable monopod leg anyway in all honesty.
At the end of the day, for its price point as well as the level of performance and functionality that the MT055CXPRO3 can provide you, your Sony ZV-1, as well as any potential new future camera purchases we feel that it is the obvious option. The carbon fiber variant of the tripod will likely last you longer than your Sony ZV-1 and if you are just starting a photography, videography, or vlogging career, a good, reliable tripod is a great addition to your kit.
User Interface And Control System
Although we feel that the main reason that the Manfrotto range of tripods is so popular amongst the community is due to their excellent performance and functionality, our own personal favourite thing about them is the excellent user interface and control system. Although most of the competing tripod brands on the market are slowly managing to catch up to Manfrotto and their interface systems, we still think that the Manfrotto interface is the easiest to learn with most of being being usable while you are looking down the view finder so there is no chance of missing that perfect image.
The top mount of the tripod has its own bubble level on it that is easily viewable, especially with a camera body as small as the Sony ZV-1 mounted to the camera. That said though, even if you do end up upgrading your camera in the future to a larger mirrorless or even a DSLR camera body, you should easily be able to still see the bubble level to ensure that your rig is level.
This alone helps to score the Manfrotto MT055CXPRO3 some points on the tripods from competing brands in this price point. So many competing tripods don't come with their own bubble level and so many tripod heads have their bubble levels located in bad areas making them a pain to see. Manfrotto have actually put the time in to mount larger camera bodies to their tripods to ensure that the bubble level they include can still be seen, even with a quick glance.
Although this sounds like a basic feature, it ends up being used more and more as you get used to having it and can end up saving you a surprising amount of time. On top of this, being able to quickly glance down and see if your tripod and camera arnt level can help you correct the issue before capturing the photograph or video to ensure you are getting the best image quality possible.
The tripod uses flip locks for its leg locking system and we prefer it over the twist lock system, especially with the heavier, more expensive camera rigs. Although this may not be a huge feature for your Sony ZV-1 due to it being such a light camera, having that extra security that the leg locks are in place offers you peace of mind when working. We know that modern twist locks are almost as safe as the flip lock systems like the one on the MT055CXPRO3, we don't like to take the chance of a leg lock failing and giving way sending your Sony ZV-1 to the ground.
The quick release plate is a standard Manfrotto plate and it will mount directly to your Sony ZV-1 allowing you to quickly and easily mount or unmount your camera to and from the tripod as required. This allows you to switch between tripod and handheld use of your Sony ZV-1 within seconds allowing you to mix the photography, videography, or vlogging styles that you are using up to always get the image quality that you want.
Build Quality And Design
As you can probably expect from one of the latest Manfrotto tripods on the market, the build quality and design of the MT055CXPRO3 is second to none and it absolutely blows the competition out of the water for its price tag. The carbon fiber variant of the tripod in particular absolutely dominates the market when it comes to its build quality and the travel tripod design ensures that you can take the tripod anywhere you need to use it with your Sony ZV-1 too.
The tripod is as robust and lightweight as possible while also being very compact and easy to add to your luggage for travel too. It holds up well against the elements too and a simple wipe down should be enough to prevent any long term damage for both the aluminium and carbon fiber variants of the tripod allowing you to use it in all weather conditions. The rubber feet at the base of each leg also helps to let you use the tripod in wet conditions on slippy surfaces without you having to worry about it slipping or tipping over.
Manfrotto have tried to increase the amount of versatility that their tripod range offer the user and the MT055CXPRO3 definitely gets the tick in the box for this one. It allows you to use the tripod in a number of different positions without sacrificing the stability it can provide you due to its zero degree column system. The addition of the Manfrotto easy link attachment system allow allows you to mount a large number of different camera accessories to the MT055CXPRO3 as required for optimal image quality with your Sony ZV-1 too.
This allows you to add additional accessories such as your external microphone, a video light, or a field monitor to the easy link attachment system to adjust the positioning as required for optimal performance during use. If you mount these camera accessories to your Sony ZV-1 then you are limited in how you can use them but the easy link system allows you to move them around as needed.
Conclusion
That brings our article going over why we feel the MT055CXPRO3 from Manfrotto is the best tripod for Sony ZV-1 camera users on the market right now. In our opinion, it offers you the best image quality due to its excellent image stabilisation and it has plenty of load capacity to support your camera as well as any camera accessories that you may need to use too.
Just as we mentioned earlier in the article, both the aluminium and carbon fiber variants of the MT055CXPRO3 are excellent tripods and both can serve your Sony ZV-1 well. We pointed out the benefits and drawbacks of each earlier but in our opinion, the carbon fiber variant will be the better option if you are panning to be using the tripod for more than six years as it works out better financially.
Since its release onto the market, the MT055CXPRO3 just keeps on going from strength to strength and shows no signs of slowing down anytime soon. More and more photographers, videographers, and vloggers give the tripod a try with each month that passes and this ends up strengthening the reputation of the tripod and often results in more independent reviews being postedthat you can read too.