This article may contain affiliate links that can result in commissions for purchases, full details in our privacy policy.
The Sony ZV-1 has been billed as the ultimate vlogging camera with Sony taking everything that they have learned from their Sony RX100 range that has managed to dominate the vlogging market for almost a decade and improve on it in every way. The Sony ZV-1 managed to get off to a solid start amongst the vlogging community seeing strong sales right out of the gate and it quickly earned an excellent reputation amongst vloggers and YouTubers.
Due to so many people from the YouTube community using the Sony ZV-1 as their go to camera of choice, we are constantly seeing people reaching out with a number of different questions on the camera and how they can improve their vlogging image quality. We have decided to compile all of the commonly asked questions that we see asked each month and publish this ultimate guide to improving your Sony ZA-1 vlogging setup.
Our hop is that we will be able to help any of our readers who own the Sony ZV-1 and are looking to get involved with vlogging. The Sony ZV-1 is an excellent camera body for YouTube but implementing a few of these tips and tricks as well as adding a few common camera accessories to your collection can really take your YouTube videos to the next level.
As you may know, the YouTube space is becoming increasingly competitive with each passing year and we doubt that this will change anytime soon. Recent surveys has shown that the most popular job amongst children when they grow older is to become a YouTuber so we are actually expecting this competition to keep on increasing as time goes on.
We are hoping that these tips and tricks will help our readers up their game to help their YouTube videos captured using their Sony ZV-1 stand out. This can help turn viewers into subscribers and help your YouTube channel grow at a faster pace as well as potentially help increase the income that you are able to earn from your YouTube channel too.
Improve Your Audio Quality
More and more YouTubers are starting to realise that image quality is only half of the battle, although the on-board microphone on the Sony ZV-1 is decent, one of the first things that we always recommend that our readers do when trying to improve their video quality on YouTube is to invest in some solid audio equipment. Thankfully, the Sony ZV-1 comes with an external microphone socket as standard and a hot shoe mount for you to use an external microphone with your camera to get the best audio quality.
When we advice our readers to upgrade their audio quality, we often see people saying that it will be too expensive but it really isn't. The Rode range of microphones lead the market due to their excellent audio quality and ease of use but they have options for all price brackets as shown below.
These microphones can range from around $50 all the way up to $300 and even the budget friendly Rode Video Micro can drastically improve the audio quality that you are able to capture with your Sony ZV-1. It absolutely blows the on-board microphone on the ZV-1 out of the water and helps to remove the slight hiss that it can have too.
The Rode microphone range is very versatile too meaning that you are able to use it in almost every situation that you can think of when recording YouTube videos with your Sony ZV-1 too. In all honesty, we do feel that the Rode Video Mic Pro is probably going to be overkill for most of our readers who use the Sony ZV-1 is is probably not needed for most YouTubers. That said though, the Rode Video Mic Go can be a solid option for any established channel and makes a solid addition to your camera accessories and offers excellent audio quality for YouTube.
Learn The Principals Of Vlogging
So many people purchase a camera that is suitable for vlogging like the ZV-1 and think that vlogging is as simple as pointing their camera at themselves, pressing record and talking about there day. The YouTube space has came on along way since then and unless you already have an established following, your channel will likely fail if this is all you plan to do when recording your vlog content.
Thankfully though, there is an absolute ton of free information online around how to vlog for the best video footage possible. This includes camera angles, lighting, video editing, scripting, and pretty much everything else that you can think of too. In addition to all of the free content available, there is also a number of paid courses and ebooks such as the YouTube Secrets ebook that has one of the best reputations goingamongst YouTubers and is well worth checking out.
We like to think of these initial vlogging principals for YouTube as an investment. Many of them are quick to learn but take a life time to master but the difference between a YouTuber who has taken the time to learn even just the basics of them and a YouTube who hasn't is like night and day. Even if you just use the free content that is available, investing a few hours over the course of a weekend can end up quickly and easily resulting in a vast improvement in the quality of the videos that you are able to upload to YouTube and is well worth doing.
Get Some Mobile Image Stabilization
As the YouTube space is becoming more and more competitive, one camera accessory that has established itself as a borderline essential piece of a YouTubers arsenal is a 3 axis gimbal stabilizer. Being able to keep your Sony ZV-1 footage stable and smooth while walking and vlogging is a solid improvement to the YouTube videos that you are able to produce.
Although the Sony ZV-1 does have the Vlogger Accessory Kit available for around half the price of the Feiyutech G6 Max, it offers nowhere near the levels of image stabilization that you are able to expect from a fully-fledged gimbal such as the G6 Max. If you are planning to be vlogging while walking around on a regular basis or just recording while moving often then a gimbal is well worth investing in and nothing beats the G6 Max for use with the Sony ZV-1.
The gimbal offers some solid battery life coming in at around eight hours per charge and its maximum load capacity ensures that you are able to easily use any set-up of camera accessories with your ZV-1 and not overload the gimbals motors. The gimbal is also very easy and straight forward to use too and it can also be used in a wide range of different video types of YouTube.
One of the most popular YouTube niches that people seem to be using the Sony ZV-1 for is the travel vlogging niche. With the income potential and lifestyle of being a travel vlogger being so desirable, it is highly advantages to have a gimbal as a part of your YouTuber kit to allow you to capture the perfect b-roll for your videos while capturing the sights you see in the best possible image quality.
Although some of the more modern video editing tools do have some limited ability to fix problems with image stabilisation in your video footage in post production, this is no where near as good as having a gimbal when actually capturing your video. We always like to say that prevention is better than cure and this definitely rings true when it comes to shaky video footage, especially in a niche such as travel vlogging.
Pickup A Mini Tripod Grip
The trusty mini tripod grip has been a core camera accessory for YouTubers for years now and unlike the other popular cameras amongst the YouTube community, the Sony ZV-1 has been designed from the very start to work seamlessly with the Sony Vlogger Accessory Kit that offers the regular functionality of a mini tripod grip as well as some additional functionality too. On the flip side of this though, the price point of the Sony Vlogger Accessory Kit is considerably higher than that of the other popular mini tripod grips on the market losing it some points over other options.
In our opinion, the best option is still the Joby Gorillapod 1K when it comes to the mini tripod grips. It is very budget friendly while also offering you some great functionality and performance with the Gorillapod range having managed to build out an outstanding reputation amongst the YouTuber community over the last decade.
The Gorillapod range offers some great versatility for YouTubers too, you can use it as a mini tripod to hold your camera steady while doing talking head videos or you can use it as a grip to hold while vlogging on the move. The level of image stabilisation for the talking head videos is great but the image quality definitely drops off when compared to a gimbal as covered above when using it to hold onto while on the move.
The more recent Gorillapods are also magnetic allowing you to wrap the legs around various objects of stick it to metal objects to get some unique aspects of you while recording too. We have even seen vloggers wrap the legs of their Gorillapods around trees or street lights when they don't have better options available but need to capture some video footage.
Consider A Full Size Tripod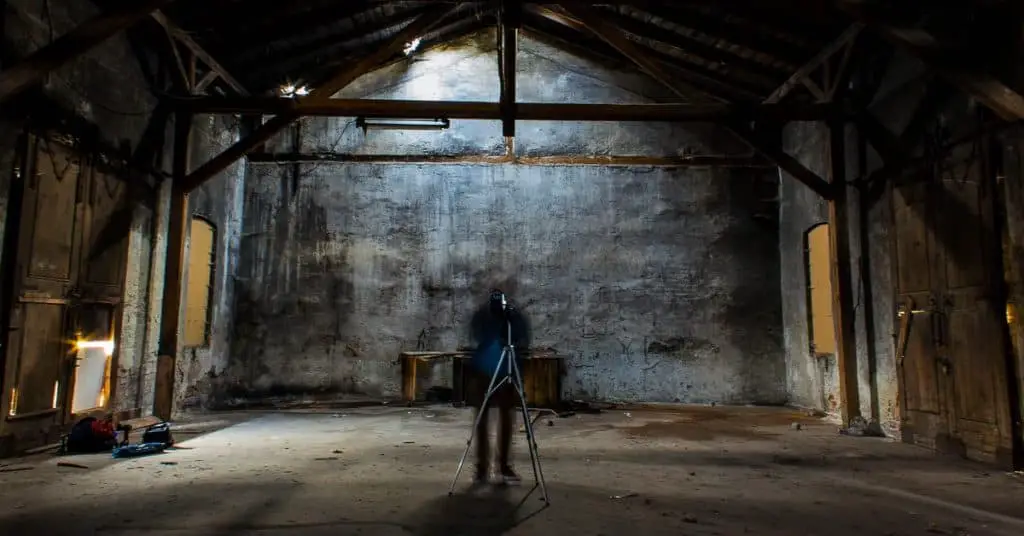 Depending on the niche of your YouTube channel, a full size tripod can also be an excellent way to help ensure that you are getting the best possible image quality for your YouTube videos. That said though, a mini tripod such as a Gorillapod covered above can be a solid option for many popular YouTube niches and they tend to be much cheaper than any decent full size tripods on the market.
If you do think that a full sized tripod may make a decent addition to your Sony ZV-1 camera accessories then we can highly recommend the Zomei z699c as a more budget friendly option or the Manfrotto MT055CXPRO3 if you are an intermediate to professional level YouTuber. Both tripods are excellent options for the ZV-1 depending on your budget and can provide you with some solid levels of image stabilisation relative to their price point in the market.
If you are planning on making most of your YouTube videos in your home or in a location where you will rarely have to move your tripod then the Zomei z699c probably makes more sense. It is cheaper and offers similar levels of image stabilisation and functionality to the Manfrotto MT055CXPRO3. That said though, if you are planning to record your video footage in a number of locations and have to travel around on the regular basis then the MT055CXPRO3 is probably a better option due to its better build quality.
Grab A Selfie Stick
Depending on your niche, a decent selfie stick can end up being one of the best camera accessories available for your Sony ZV-1 as it lets you quickly and easily capture selfies and forward facing vlog footage of yourself with ease. The main problem with many of the selfie sticks on the market right now is that they are designed to work with smartphones and have a permanent smartphone mount on them.
Thankfully though, the Fugetek selfie stick is very versatile and will work with smartphones, action cameras, and digital cameras such as your Sony ZV-1. It can easily support the weight of a DSLR camera so your small and light Sony ZV-1 is easy work for it so you don't have to worry about it bucking and dropping your camera to the ground. As we touched on, the Fugetek can work with both your camera and your smartphone so you can use it for different tasks when making your YouTube videos too allowing you to capture different types of videos or photographs effortlessly.
Get The Best Lighting Possible
Depending on the niche that your YouTube channel is based on, lighting can potentially make or break your videos, especially if you are in something like the beauty niche. Thankfully though, over the years the cost of good lighting has drastically fallen and you can easily get your hands on a decent lighting rig without having to break the bank these days. Not only can this help to improve your image quality for your videos but if you are doing any type of tutorial, it also helps your viewers see what you are trying to teach them with ease.
You can get a traditional lighting unit like the Neewer video light for around $30 now and you can get a decent ring light for around $40 these days too. This ensures that no matter your budget, you can easily get your hands on some solid lighting for your YouTube videos if needed to ensure that your Sony ZV-1 is able to do its job and capture your without having issues with poor lighting.
Extend Your Battery Life
Battery life is one of the main issues travel vloggers face as you may be out and about for days at a time without knowing when you will be able to recharge your batteries. Picking up a spare set of NP-BX1 batteries can be a quick, easy, and cheap work around for this allowing you to extend your battery life without issue and without having to add much weight to your camera accessories.
Although the official Sony NP-BX1 batteries are excellent and you can easily purchase spares, they are very expensive and a third-party version of the NP-BX1 is much cheaper while offering a similar level of performance. Although the official Sony batteries can last you much longer and they will tend to hold their charge better too, the money saved by going with a third-party brand can often make them an attractive option.
Wrapping It All Up
We hope that you have found our article going over what we consider to be the best vlogging accessories for the Sony ZV-1 helpful. These tips and tricks can be used for the vast majority of popular YouTube niches and help improve the image quality of your videos. As we have touched on a few times throughout the video now, offering a potential subscriber better video and audio can then help you convert them into a subscriber to your YouTube channel and help your channel grow faster.