This article may contain affiliate links that can result in commissions for purchases, full details in our privacy policy.
Wedding photography can be a difficult task sometimes. Stepping in and out of the venue, managing people for group photos, and different lighting conditions can become a burden if you don't have a comfortable camera to work with. 
Fortunately, the Nikon D500 is the perfect companion for such situations. With its easy-grip, lightweight, and low light photography functions, you can overcome any hurdle on a wedding day. It is the perfect camera for beginners and professionals alike because it boasts easy-to-understand features.
It is specially designed to give you crisp and clear images, even with rapidly moving subjects. With its 21 megapixel camera, and D5 autofocus, you will not lose sight of anyone; in fact, it will capture the perfect candid photos that people love. If you think these candid shots will be difficult to take because of timing issues, think again. This camera can shoot ten frames per second for 200 consecutive shots. 
It also has a 180,000-pixel RGB sensor for metering and subject recognition, which will never give you a blurred photo. The D500 is perfect for photographers and videographers alike. It has a 4k video recording feature that will let you make the most cinematic videos for the wedding day. With mic and headphone sockets, you can easily attach extra equipment to make your work appear even more professional. 
Here are 5 tips on using the Nikon D500 for wedding photography.
Scout The Perfect Venue
One of the most important factors that go into wedding photography is the venue, not to be confused with the venue for the actual event. When consulting with the bride and groom, you should also keep in mind the conversation about what kinds of themes they like. According to that, you should scout a venue that compliments the desired theme. 
For example, if the couple is into vegetation or green spaces, maybe take them to a park, or a forest, or even a farmers market, to give the images some character. You must scout the venue on your own beforehand and note the weather conditions and see what kind of lighting is available. These features are super important as they dictate what kind of picture comes out of the camera.
This is where the Nikon D500 comes in handy as it is optimal for many different conditions. Whether the location is low light, cloudy, sunny, or sparsely shaded, the camera has a built-in ISO meter that ranges from 100 to 51200, which allows you to capture the perfect shots in any condition. 
If you turn up the expansion settings, you can take the ISO levels up to 1,640,000. In addition, with the 100% coverage viewfinder with 1.0x magnification, you will not miss a single detail when taking a picture. The camera also comes with an APS-C sensor that makes it perfect for outdoor photography.
Use Lighting
Lighting is essential to any photography, whether you're in a studio or outdoors. It is what makes a picture breathe and come to life. Creating contrasts with shadows and highlights adds to the movements of an image. If you're taking a picture of the bride, you need to add some flair, some character to the image. This will only happen when you use the subject and the objects present in a way that makes the image speak. 
Perhaps folding the bride's dress or blowing wind on it to make waves and shadows, or even under a tree with light falling only on the face, all these ways will accentuate a particular side of the subject and will create a beautiful image.
When working with a couple, you must look around and see what kind of lighting is available to you and what resources you may need for artificial lighting. Luckily, the Nikon D500 has extension sockets for additional lighting attachments such as flashes or umbrella lights. You can also use a wide range of ISO to capture or reduce lighting. 
In fact, with its central AF-point going down to -4EV, you can capture an image with full focus even in low light conditions. Suppose you think you may need several shots at the same location and are running out of space. In that case, the camera also features two SD cardholders. The D500 supports a wide variety of memory cards, including SD, SDHC, SDXC, and XQD.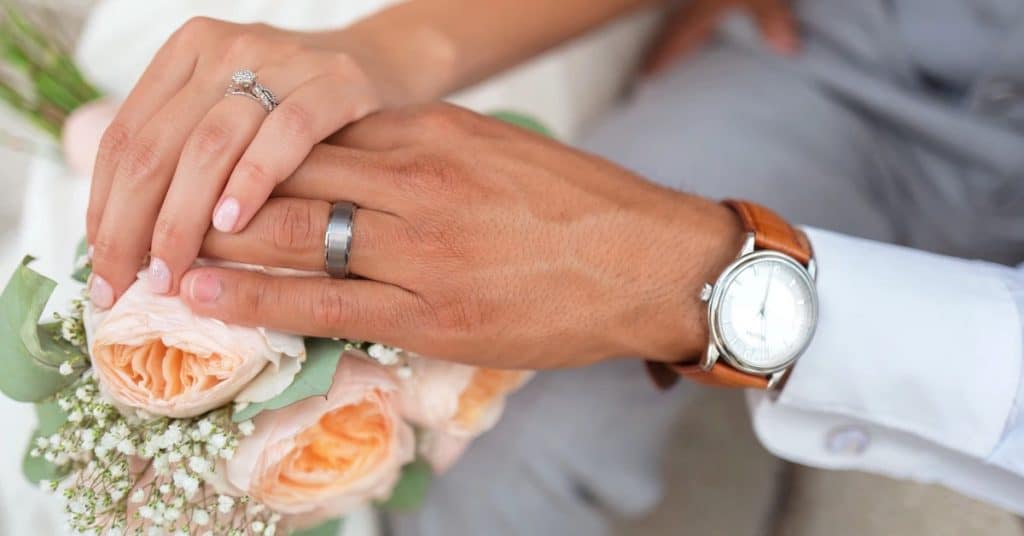 Have Backup Equipment
You are not perfect, and neither is your camera! Before the day of the event, make sure you have backup equipment ready to go. Cameras can often break down or heat up when you use them constantly, which is why it is advisable to keep a backup camera at hand. You don't want to face the embarrassment of being unprepared or looking like a rookie. This also goes for backing up your data continuously. 
The Nikon D500 becomes a handy tool in such a situation because it can take 1200+ shots on a single charge and has an easily removable battery. You can buy spare batteries to always keep with you so that you can take even more pictures.
Since this camera is not very bulky, it is not likely that it will heat up. Hence, the likelihood of your camera malfunctioning is very minimal. However, even if it does heat up and malfunction, the camera's built-in WiFi connectivity allows you to save your data on a laptop or phone frequently.
Accidents happen, but with the D500's rubber covered body and a guarded viewfinder, it is protected from breaking or damaging any internal functions if it falls off your hand. It is known for its strong body and its resilience, but you should carry an additional camera with you just in case. The dual memory card slots are also an added feature for backup gear and staying on the safe side.
Manage Your Gear At The Venue
If you decide on working as a wedding photographer, you should have pre-existing knowledge about your gear. A wedding day is never an appropriate time to learn new functions or experiment with ISO levels. 
In order for you to appear as professional as possible, you must do your homework and study your gear carefully. If you have additional equipment, you should carry bags and appropriate ways of managing the gear. You cannot leave your equipment hanging out in the garden on its own on the wedding day.
Management of gear is super important not only to look professional but also to save time and add value to your work. The Nikon D500 is a very easy to use camera. It does not require too much learning to operate it, so it is a handy tool, especially for beginners. 
Even if you're a professional, this camera can help you take shots on the go without wasting any time. With its touch screen tilting LCD, you don't have to navigate the many buttons. You can directly operate the camera through an easy user interface.
Additionally, the D500 is also very light and does not cause too much trouble when moving between locations and holding the camera in awkward positions. However, you must always keep in mind the central aspect of gear management that is readiness. 
You must always be ready to face challenges and situations that you did not expect to confront. If you have good management skills, you will easily be able to overcome the hurdles.      
Be Invisible
Lastly, you must remember that the wedding day is all about the couple and not about you. You have to make them feel comfortable and let them enjoy their moment. If you start directing them at every point, they may get annoyed, and the general mood of the event might be disturbed, hence you should understand the psychology and the stress that the couple may be going through. 
When you take pictures, you should appear invisible, that is to say, don't cause much attention to yourself. Luckily, the Nikon D500 assists you in that. With its soft shutter function, the camera will make less sound. It will not disturb any ceremonies or music that the couple is enjoying on their special day. 
The best pictures are those that are taken without the subject's knowledge: candids. If you see the couple hanging out with their friends or walking alone, you should try to take pictures without ruining their moment. With the D500's 153 Auto-Focus points, including 99 cross-type AF points, you will be able to capture every single smile and all the happy moments without causing the attention to fall on you. 
With Nikon's wide array of zoom lenses, you can take pictures from afar without distorting the image's quality and without disturbing the couple, either. When covering weddings, you should always be aware of the kind of clients you may get. If the clients are generally happy, they will listen to your direction and will not mind you being there.
However, if the clients are nervous, as most newlywed couples are, they may not like the presence of a photographer intruding in their private moments, so it is best to keep to yourself and take pictures from afar and stay invisible.