This article may contain affiliate links that can result in commissions for purchases, full details in our privacy policy.
The Sony a6000 is part of Sony's Alpha line of cameras. It's undoubtedly one of the most popular cameras in the market today. Most often, people reach out for the Sony a6000 mainly because of its high-end performance, longevity, and sheer value for money. 
Despite numerous new iterations in the market, the Sony a6000 remains a stand out in Sony's Alpha line. It is appreciated by a huge number of photographers, mainly because of the impeccable features this camera offers. 
The Sony a6000 features a 24.3-megapixel sensor that is as competitive today as it was when this camera was released. It also ensures high-quality photos. Sony claims to have the world's fastest autofocus, too, with a 179 phase-detection autofocus sensor. 
This camera can make a subject appear unrealistically close or farther away in an image without affecting the pixels of the captured image. The a6000 also performs well in the video department, by shooting videos at 11 frames per second. 
These specifications make the Sony a6000 a fantastic choice for wedding photography. The a6000 is capable of capturing the tiniest of details at a wedding with the utmost perfection. The 25 contrast-detection AF points offered by the a6000 allow photographers to fine-tune the focus flexibly. 
Overall, the Sony a6000 comes with a range of useful features, such as Wi-Fi connectivity and a tilting LCD. These features come in handy and make photography an enjoyable experience. With this guide, you'll get to know five tips on using the Sony a6000 for wedding photography.
Get Acquainted With Your Camera
A wedding is not just a union of two individuals. It's also the ultimate result of much preparation and organization. Yet despite well laid out plans, the wedding day doesn't always end up the way you've planned.
However, as a photographer, do not get intimidated by the chaos that every wedding has. Blend into your surroundings and photograph the unique moments of the day, which is only possible if you know your gear well inside out.
The wedding day is not the time to experiment with new tools or try out multiple settings. Test out different settings offered by the camera a week or so before the wedding day. This will prevent you from struggling on the day of the wedding.
Test the settings of your camera at both day and night to gain a thorough understanding of the settings at which your camera works best for particular lighting.
Luckily, the Sony a6000 is a camera that's easy to familiarize yourself with. It has excellent features such as the soft skin effect, which is ideal for capturing portraits at a wedding. It's SteadyShot feature also reduces any blur that may be caused by camera shake when you're taking pictures while holding the camera. If you're shooting outdoors, the wind noise reduction reduces the sound of the wind in video recordings. 
A range of custom settings also makes it easy to shoot with the Sony a6000. Their Zebra setting displays stripes on the screen to help you adjust for brightness. You can also choose between clear image zoom and digital zoom, according to your preference. 
Have Backup Gear
If you're a wedding photographer who doesn't already have backup gear, you're at high risk. Although having backup gear could be pretty heavy on the pocket, you'll most likely be thanking yourself in case your camera ceases to function halfway through the wedding day, or you drop and break a lens.
A good tip is to buy the camera you already have as your backup too because you're already familiar with it. For example, if you own the Sony a6000, purchase a body of the a6000 only. Shooting on two different bodies cause difficulty while editing as well, since each camera captures colors and light uniquely. 
The Sony a6000 is also an excellent backup gear option for a wedding, in case it doesn't make it to your primary equipment. When shooting at a nighttime wedding, or an in a poorly lit venue, it offers features such as the AF illuminator provides light to help you focus in a dark scene. 
When buying a camera body, be certain about the shutter count on the body. This will ensure whether the gear offers a good shutter life or not. 
Photographers need to keep in mind that electronics have a limited life span. They can fail anywhere, anytime, at the worst possible moment. Usually, wedding day action happens rapidly, and you cannot miss capturing a precious moment if your camera fails to cooperate. 
Therefore, it is vital to have the essential backup gear and know your gear inside and out. You should also have a crafted plan to troubleshoot basic problems to ensure a stress-free wedding photography experience.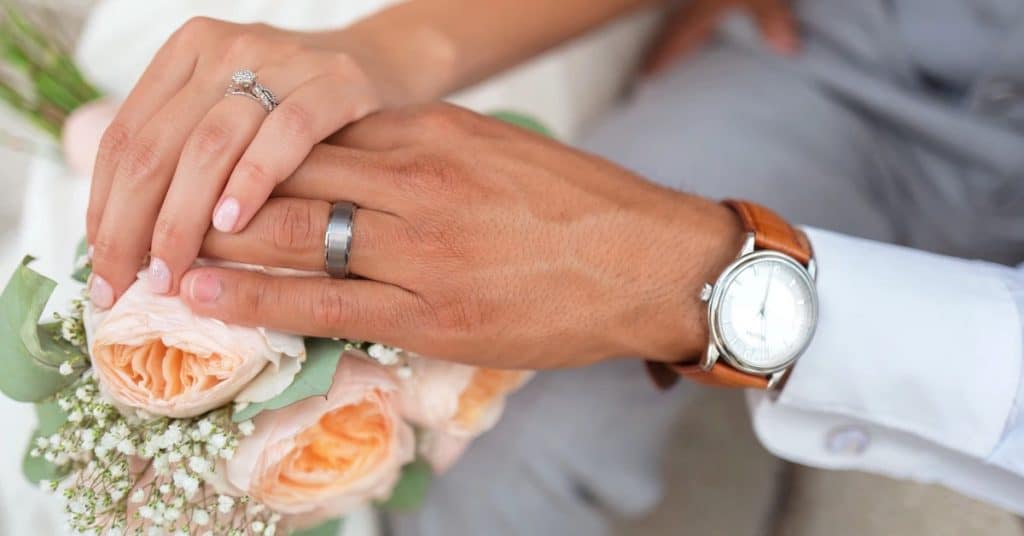 Backup Your Files
A photographer should always emphasize on the need of backing up files. This is because you may need to access the original photo after already having edited it, or you may lose some files. Hence, a backup will come in handy. 
Backing up files on a reliable platform is also necessary. Whether it's online or on an external hard drive, use a trustworthy platform. But, to be 100% sure that your data is secure and backed up perfectly, use a combination of platforms to back up your images. 
Preferably, photographs should be stored both online and on at least two external hard drives. However, many people take this matter very casually. What they can do, at the very least, is to consider using one online backup. This allows them to copy and move the pictures on smartphones and other devices, giving them access to the photos from multiple places.
Modern-day cameras have SD card storage only, just like the Sony a6000 stores on an SD card. However, there have been multiple instances when photographers have lost files due to an SD card failure. Hence, it is recommended that you start your backup process as soon as possible. 
All in all, file management should be taken seriously on the day of and after the wedding to ensure safe and intact image files of the couple's precious moments.
Find The Right Location
Choosing the right location for wedding photography is a very significant task, which should be of the top-most priority. The right place is a cherry on top of the cake. No matter how great a photographer you are, you will most probably have average-looking photographs if you don't have the perfect location. 
Picking the right location can help your photographs look utterly breathtaking, rather than ordinarily pretty. Will there be decent natural daylight? Is there a beautiful garden or picture-perfect secret spot for you to sneak off and have your photo taken? Will there be an appropriate location to get a group photo? Such details require some thought put into them.
Each element on a wedding location pays off in the end, more precisely in the photographs. Hence, get well acquainted with the venue. By practicing exposure and bringing around your camera everywhere, you can learn how to capture candid moments without asking the couple to pose too much. This will help you save time.
The Sony a6000 also makes shooting in any location easy. The camera's smile/face detection feature makes taking portrait shots easy. This mode detects the subject's face automatically and adjusts the camera's settings accordingly. It also automatically takes a picture when the subject smiles. The scene selection mode also allows you to choose from predetermined scene settings, making it easier for you to shoot at the venue. 
Overall, with the right location and the right camera, just like the Sony a6000, you can do an impressive job of perfectly encapsulating a wedding day.
Frame Your Pictures Well
Good framing can give an image a more aesthetically pleasing look and keep the viewer's focus on the framed object. In a wedding photoshoot, each shot can serve a different purpose, whether it's showcasing the beautiful venue or the happy couple.
The skill of framing a picture is learned with time. But to ensure the perfect, professional-level photographs, this is one field that you must refine. Some people naturally have a great sense of framing; others don't. 
There are certain aspects of framing to keep in mind every time you take a wedding photo. As you know, wedding days are usually very fast-paced. This shouldn't overwhelm or intimidate you into capturing pictures in a hurry. 
Before capturing a photo, take a moment to analyze and scan the frame. Look for any possible distractions that could potentially ruin the image. Once you find everything clear, press the shutter and capture some glorious magic. Remember, even the smallest of distractions can take the viewer's focus off the framed object. 
Thanks to modern-day cameras that offer autofocus technology, which notifies immediately when the camera is out of focus. For example, the Sony a6000 offers 25 contrast-detection AF points, which greatly help get the perfect focused image in multiple scenarios. 
The camera also has auto-object framing, which is when the camera analyzes the scene and automatically saves another copy of the photo with better composition.