This article may contain affiliate links that can result in commissions for purchases, full details in our privacy policy.
Wedding photography is a challenging job, which demands not only creativity and a good aesthetic sense but also technique and the correct utilization of lighting. Wedding photographers are mostly seen carrying bulky optical gadgets and gears at wedding events. But the Nikon D5300 outshines all other gear with its 24 MP CMOS sensor, 5 fps continuous shooting, and exposure compensation. If you want to polish your wedding photography skills with Nikon D5300, then keep reading.  
There exist many several photography categories include travel, portrait, night, chromatic, and macro. But, did you know that wedding photography is an exquisite amalgamation of all those genres? You're required to capture close-ups, macro shots, panoramic ceremony views, and lowlight wedding photographs in wedding photography. 
The Nikon D5300 empowers you to capture numerous bride and groom poses in different locations with its ultra-smooth autofocus mode. This responsive camera can catch all the details of the wedding ceremony with its continuous burst shooting feature too.
You can photograph all details of the bride's white wedding gown with its Active D-Lighting modes, even on a sunny outdoor wedding. The Nikon D5300 is equipped with a powerful EN-EL14a rechargeable lithium-ion battery, which allows you to capture 600 wedding shots per single charged battery.
The following guide will help you learn 5 tips to use Nikon D5300 for wedding photography.
Choose The Perfect Location
The bride and groom spend a lot of their time and energy decorating the hallway, entry passage, and other corners of the wedding venue. It is an essential part of your job as a wedding photographer to utilize all the indoor and outdoor locations. Moreover, you'll spend the entire day at the wedding venue, capturing all the beautiful memories. That is why you need to capture photographs at picture-perfect locations that encompass the venue beautifully.
With the Nikon D5300, you can capture different locations and backgrounds with bracket exposures. Bracketing allows you to take the same photograph at the same location with several types of exposure settings to increase the probability of capturing your envisioned photo. With bracketing, you can also utilize different lighting effects from behind or corners to create a mesmerizing bokeh effect in the couple's photoshoot.
After choosing the perfect location, you need to select from a wide range of focusing options. You can select the Dynamic Area settings of the AF-area mode or continuous-servo AF-C autofocus mode to capture a full-frame photograph. Another tip is to frame the location shot wider than a regular shot to focus on the people in the selected frame. The Nikon D5300 comes with a crop feature to compensate dimensions without affecting the photograph's original resolution.
The Nikon D3500 empowers you to choose the perfect location with its 16 types of scene modes that include candlelight, blossom, close-up, portrait, and many more. 
Backup Your Files
Those days are long gone when wedding photographers used to copy photographs onto their laptops after spending the entire day covering the wedding ceremony. The thing is, a single glitch can cause a partial or complete loss of the wedding photographs. This can be a catastrophic situation for both the photographer and the newlywed couple. As a wedding photographer, your first and foremost duty is to create a continuous backup of the wedding photographs on multiple devices.
Today, we live in a digital world where everything is shared on a wireless medium. Following the digital tradition, the Nikon D5300 comes with an in-built Wi-Fi system that allows you to connect the camera with your smart devices, such as your phone and tablet. You can create periodic backups of the photographs on your devices to avoid any kind of unfavorable incident.
Alternatively, you can also create backup files online for convenient access and sharing. You can make copies of the images on the Nikon image space as well. An excellent way to do so is by creating an online repository of wedding photographs on the Nikon image space. You can store files of up to 20 GB without paying any additional charges.
You can also back up your files in different memory cards. Nikon recommends good-quality SD, SDHC, and SDXC memory cards to store images. The Nikon D5300 also supports memory cards ranging from 2 GB to 128 GB. You can use multiple memory cards of smaller memory to save the photographs in smaller batches and conveniently browse through them later.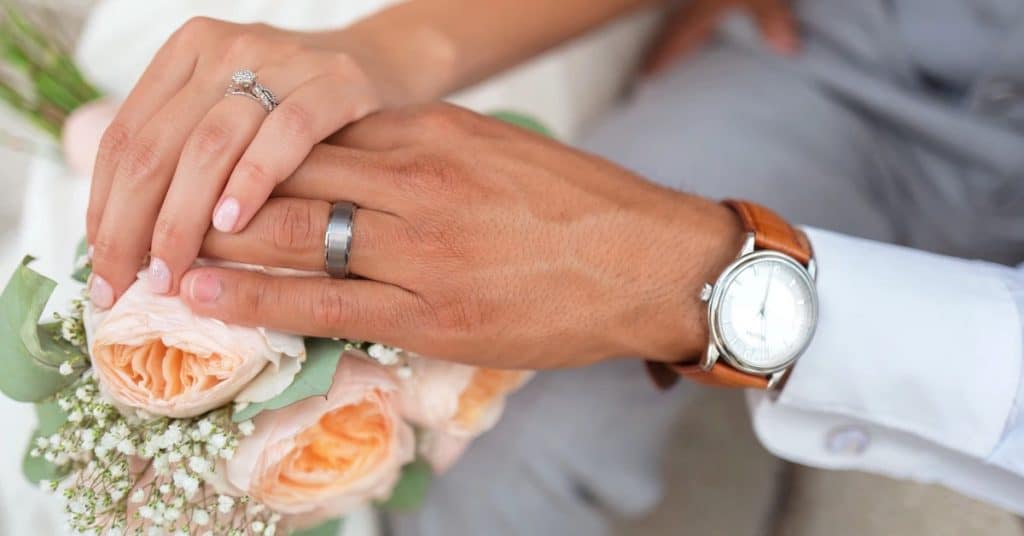 Manage Your Gear Well
Most of the time, wedding photographers carry multiple bags containing many gear, such as a tripod, lenses, flashlights, and other light stands. Some photographers change lenses during the ceremony to capture portraits and wide-angle shots. Changing the lenses creates a distraction from the event and uses a lot of your time and energy. Not only that, sometimes, the moment you want to capture passes by while you're busy managing your gear.
Many wedding photographs carry two cameras simultaneously to save time switching between lenses. However, carrying two heavy cameras on your shoulders can lead to shoulder pain and fatigue. That is why the Nikon D5300 is the right gear to cover a wedding.
The Nikon D5300 is a powerful yet compact camera, which is capable enough to replace most of the additional gear you carry around. With this lightweight camera, you'll always be in alert mode, scanning the wedding venue, and capturing family moments. It's a hassle-free job to carry the Nikon D5300 while running here and there at the wedding venue. 
The Nikon D5300 is equipped with a camera strap to protect the camera from accidentally falling from your hand. The body is made with carbon fiber plastic material to keep it lightweight. Hence, you can manage the Nikon D5300 with great ease. 
The last thing about gear management is logistics. You can choose a compact camera cover to protect the camera body or a small portable hand-carry bag or a pouch. It is recommended to carry the Nikon D5300 in a bag to protect it from dust or rain.
Shoot The Right Poses
Wedding photography is a multi-dimensional task, which requires a lot of imagination if you want to shoot the right poses. The bride and groom aren't professional models, so it's your call to guide them through posing at different locations and in different lighting. But it isn't only about the couple's pose. The photography techniques you utilize to create candid portraits and wide-angle shots matter too.
The Nikon D5300 empowers you to capture all the details of a pose by adjusting its shutter speed. There's a chance of capturing a blurry photograph when there are so many people in one photo. Anyone can blink or move their hands, which results in an unprofessional wedding group photo. Hence, you must use a high shutter speed to capture group photographs. You also need to select a smaller ISO to minimize any grain in the pictures.
Most of the time, we think wedding photography entails taking pictures of people in rigid poses. However, the trend has shifted from still poses to natural poses, smiles, and candid laughing moments. The wide scope of wedding photography includes memorable moments and wedding stories captured by the camera. The Nikon D3500 captures such moments with its rapid-fire shooting mode. You can select either continuous low or continuous high release mode to capture a maximum of 3 frames per second (fps). You can use manual mode or autofocus mode to focus your subject and get precise shots.
Know Your Style
A wedding photographer is known for his/her signature style. There are different styles of capturing wedding photographs. You can choose your style according to your expertise and interest. No matter what your style, the Nikon D5300 is a dynamic camera – one which can adapt itself to any photographer's style.
If your style makes use of a lot of natural light, you'd want to shoot wedding photographs in the afternoon or evening. Even if you're shooting without too much natural light, a low exposure can help you capture sharp and clear photos. You can choose an artistic style with the Nikon D5300 to capture full-frame artistic photographs that showcase your creativity.
A photojournalistic style allows you to capture not only intimate moments, but also the entire scene. With the Nikon D5300, you can capture wide-angle photographs of the dance floor, sitting arrangement, and the wedding ceremony stage. A dramatic photography style uses off-flash lighting. With the Active D-lighting modes such as Low, Normal, High, and Extra High, you can adjust the exposure to compensate for the venue's lighting.
Another popular style is the documentary-style, which focusses on candid and spontaneous photographs of the couple and the surprising reactions of their guests. This style creates a complete photo essay of the wedding ceremony. You can create a wedding story by capturing photographs with different and unconventional angles and backgrounds.
The Nikon D3500 allows you to select any of the wedding photography styles and then master it with the help of its premium quality features.