This article may contain affiliate links that can result in commissions for purchases, full details in our privacy policy.
If you're looking for a camera that can capture memorable moments of joy and celebration at a wedding, then consider the Fuji XT3. It has a mirrorless body that is perfect for videographers and photographers alike. 
With its high-speed performance and multimedia flexibility, you can be sure to capture images in as many different ways as you like. In fact, this camera is especially recommended for wedding photography because of all the features it offers, including the 2.16m point-phase-detection autofocus capacity. With this, you can easily focus on moving subjects and capture all the smiles you need to at a wedding.
Wedding photographers often carry bulky DSLRs with lots of equipment to support their photography. But with the Fuji XT3, you can say goodbye to all the bulkiness. This lightweight camera will swiftly move with you across different locations and will not be a burden on your wrists or your neck. In fact, you won't ever have to worry about carrying additional SD cards or frown at the fear of losing them because this camera has not one but two slots for storage and allows you to capture as many pictures as you like. 
The most advanced feature that this camera holds is the built-in Bluetooth, which will help you share images wirelessly to any mobile device or allow you to operate the camera directly from your device. This makes it perfect for studio wedding shots as well as outdoor photography.
Here are 5 tips on using the Fuji XT3 for wedding photography so you can give the happy couple memories to reminisce. 
Know Your Style
The one thing that distinguishes your brand from others is your style. Whether it's flashy, comic, grainy, or classic, you absolutely must be consistent with your style of photography. When looking for photographers, couples browse through photography portfolios to see what style they like the most. To increase your chances of landing a gig, you should ensure that your portfolio reflects consistency in terms of photographic style.
A wedding is not just an event; it is a memory that is lasting and revisited time and time again through images. Your job as a photographer is to capture images that reflect the happiness in those memories. If the first picture you take is bright and of a particular style, then continuing with that style is the best option for you, so that the essence of the memories stays consistent. Now that you are convinced of the importance of style let's look at some of the different photography styles possible with the Fuji XT3.
This camera allows you to capture perfect classic shots with deep tones and subtle details. With its Acros function, you will be able to take cinematic themed shots that will mesmerize and romanticize any wedding album. Besides, you can also choose the classic chrome mode that will give you muted tones and a very early modern feel to your pictures. You can also use the grain effect present in the camera to create a distinct yet elegant photography style. Hence, knowing your style helps you impress your clients, who will live with those pictures for as long as they're married.
Get The Right Poses
Another thing about weddings is that they tend to be extravagant. Most people spend hundreds of thousands of dollars on cakes, catering, clothes, and decor. They want their special day to be as elegant and eclectic and possible. Then why should wedding photographs be any less flamboyant? 
Just like the perfect seating and the perfect placement of the cake, the couple expects to have the perfect photo taken as well. And just like the tedious amounts of effort that goes in those placements, your photographs will also require work. You must focus on getting the right poses to create that perfect image. The placement of an arm, the lighting, the tilting of a face, and the waves of the dress, the way it floats, the way it gleams. These should all be meticulously placed in order for a beautifully crafted picture, and the Fuji XT3 is the perfect tool for all that.
The XT3 has not one but two burst modes that will allow you to capture a lot of natural poses and candid shots. It's important to experiment with many different poses and that's where the burst mode comes in handy. You can choose between high-speed burst and low-speed burst. In low-speed burst you can choose between shooting at 3.0fps, 4.0fps, 5.0fps, and 5.7fps. In contrast, high-speed burst offers the options of 8.0fps, 11fps, and 20fps. You can also shoot at 30fps in 1.25x crop mode.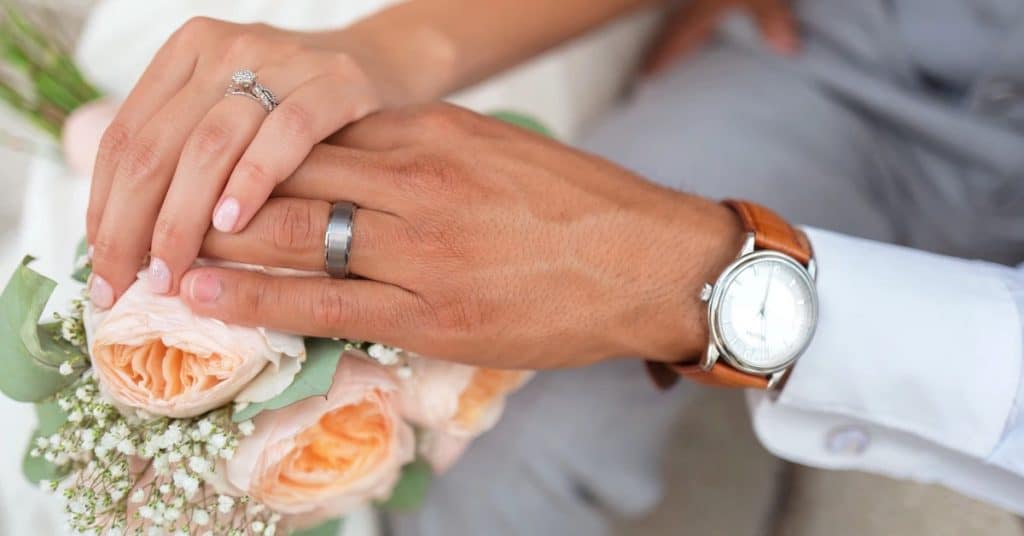 Backup Your Files
Almost every wedding photographer will recommend that you backup your images. This is a very important tip and one you should take very seriously. You should have not one but at least two backups to your file, and lucky for you, the Fuji XT3 offers all the help you'll need. With its dual SD card capacity, you can directly make duplicates of your images on the camera and take pictures without being concerned. The XT3 also supports a wide variety of memory card types including SD, SDHC, SDXC, UHS-I, and UHS-II.
Additionally, the Bluetooth function will allow you to connect your camera directly to a device that can store your images. This also allows you to make duplicates on your computer. If you're someone who forgets to backup files often, the XT3 has an auto image transfer option. When this option is enabled, your photos will automatically upload to paired devices after you turn the camera off. Hence, you'll always have a backup of your files.
You can also choose to copy pictures to your computer through a wireless connection (Wi-Fi). To do so, you'll have to install FUJIFILM PC Autosave onto your computer or laptop. Once downloaded, you can simply copy pictures without needing to connect the camera.
Backing up is extremely important because a wedding is a very special event for a couple. To lose images of fond memories is hurtful and does not help you as a photographer build client relationships. So, you must stay safe and keep backing up.   
Frame Shots Correctly
Framing is everything. As mentioned above, photography is a form of art, and it needs very careful planning and meticulous detailing. Many couples wish to display their photographs or hang them above their fireplace for years to come. 
This is why you must carefully take their pictures with appropriate framing, removing any distractions that may ruin the image's essence. For example, suppose you're capturing a sunset silhouette image. In that case, you must make sure that the horizon lining is appropriately framed and does not cut through the couple's torsos. This makes the image look awkward. Or if the couple is standing in front of a chapel door, then make sure that you frame the image in such a manner that the chapel doors are aligned with the bodies of the couple. This requires framing and posing, both of which you will have to apply in unison. 
The Fuji XT3 is here to help again. With its 3.69m-dot OLED electronic viewfinder, you can get the perfect eye-level viewing required to frame your images. This feature won't let you miss any inadequacy in the framing and will ensure that the lengths and widths of the image are all proportioned and well-toned. 
The XT3 also has a Framing Outline display mode that makes the borders of your frame easier to see in low-light setting. You can also switch between three different framing grids when shooting: grid 9, grid 24, and HD framing. Grid 9 is optimal if you're framing according to the rule of thirds, grid 24 is a 6×4 grid, and HD framing shows lines at the top and bottom of the display so you don't cut anything out by accident.
Know Your Camera 
Knowing your camera is essential for any professional in photography. The couples are paying you for your skills, and it will be highly unethical for you to struggle with your gear at the shoot. So, practice on your camera beforehand, learn all that there is to be learned and then dive into the world of professional wedding photography.
A wedding has many settings. You will likely be spending the whole day at the event and will see them from morning through night. These changes will affect the lighting, battery, and other aspects of your camera, and you must be ready to face these changes. You should know how to adjust for low-light settings and how a flash photograph will turn out. The day of the event is not when you practice. You should know your equipment and its details at the back of your hand. 
Lucky for you, the Fuji XT3 is a very easy to use camera with no complex functionality, so you should be able to learn it quickly. The camera comes with a NP-W126 rechargeable battery and a battery charger. It also has three focus modes (single autofocus, continuous autofocus, manual focus) that are easy to remember.