This article may contain affiliate links that can result in commissions for purchases, full details in our privacy policy.
Wedding photography is an excellent opportunity for beginner photographers looking to get their start in the industry. At the same time, it's also grounds for established photographers that are very successful and well-known. Regardless of whether you're a beginner or a seasoned veteran, there's always room to grow.  
As good as an opportunity weddings are to showcase your skills, these are high-pressure situations as well. It comes with a sense of responsibility and intimacy that other photography jobs don't offer. You'll be working in close contact with the bride and groom during their shoots, and at the wedding. It's easily among the most important day in these two people's lives, and no photographer wants an unhappy client. 
One of the best ways to ensure that you don't have an unhappy client is using the right camera. A great option for wedding photography is the Canon EOS 80D. It features a 24.2-megapixel ASP-C CMOS sensor that captures high-quality images and offers excellent low light performance.
The auto-focus is fast and snappy, allowing you to capture the wedding quickly and efficiently. It also only weighs 1.40lbs, and that can be an essential factor when you have to take pictures for the duration of the entire event. 
While the Canon EOS 80D is among the best camera's for wedding photography, the photographer needs to be on point. Here are 5 tips on using the Canon EOS 80D for wedding photography!
Find The Best Venue 
Now we're not suggesting that you intervene with the bride and groom, trying to find the best venue. However, as a photographer, it can help to pick those weddings that are at favorable venues. Scout out a few wedding venues beforehand and just look out for small details.
Every location has points of optimal lighting, and every single pro is familiar with the venue before a job. Take a few friends with you to the venue, and just try to get some sample photographs. You can then use them as a barometer to see what angles are the best, and from where you can get the best photos. 
Additionally, if you're a photographer with some wedding photography experience already, stick to the venues that you're comfortable with. The ability to produce photographs at a consistent level will look great on the portfolio. Thanks to Canon EOS 80D's new 24MP APS-C CMOS sensor, achieving consistently brilliant pictures is much easier. 
When it comes to the bride and groom's shoot, the photographer has a little more control over the venue. Depending on the type of bridal shoot the couple wants, you, as the photographer, need to find the best venues.
A good bet is to have an eye on open fields in the area or a nice spot along a trail somewhere as outdoor shoots, some to be the most popular. Additionally, if there's a beach in the area, that's another ideal venue for a bridal shoot. Scouting out a few different venues will help you cater to the needs of specific clients. 
Get The Right Gear 
The Canon EOS 80D is a great camera, but it alone isn't sufficient for the event. You're going to need the right gear to make sure that you can cover the wedding as best as possible. Aside from the camera, you're going to need a medium zoom lens, a prime lens, and speedlights. It can also help to take along a portable tripod. 
The medium zoom lens will serve as the go-to lens for the wedding, it's one that you'll have on your camera for the longest period. A medium zoom lens will provide you the right amount of focal range to get in close without disrupting the event.
When you're going to be taking those portrait shots up close, that's when the prime lens will come into play. The set aperture value helps do wonders for low light portraits and bokeh photography. Thankfully, the EOS 80D is compatible with several lenses. These include both new lenses and several older models. There's support for certain third-party lenses as well.
Taking the Speedlight along will give you a definite advantage during low light situations. Even though the EOS 80D can perform brilliantly under low light conditions, the external flash will come in handy during the clutch. Another handy piece of gear is to take along the tripod. It will be beneficial in low light situations.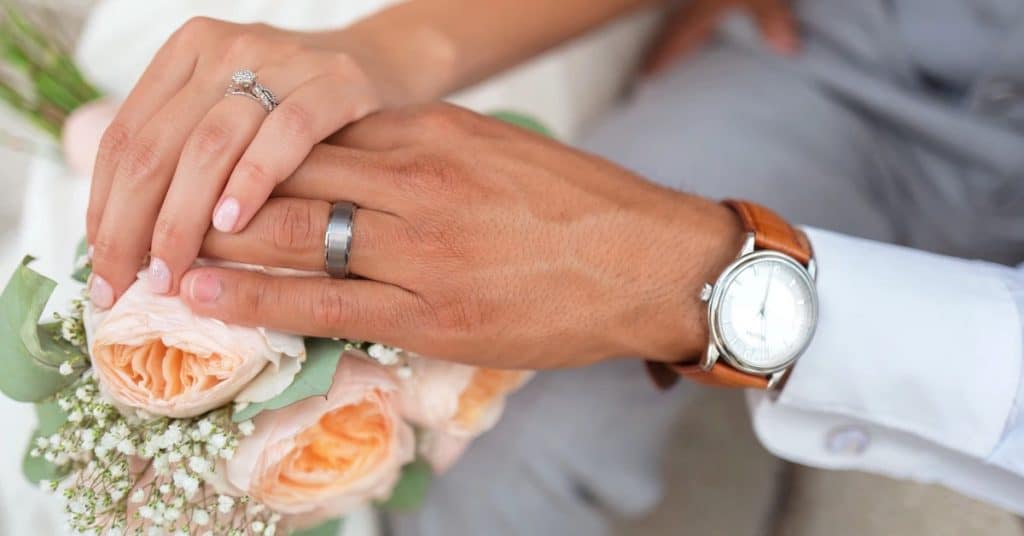 Have Backup Equipment 
What sets apart the pros from beginner photographers is that they're ready for all possible situations. When you're covering a long event like a wedding, anything can happen in between. Something can go wrong with your primary gear, and for those that aren't ready, it can become a make or break situation. 
That's where the backup equipment comes in to play. Even though the EOS 80D is an incredibly reliable camera, it can function effectively as a backup camera as well. The new sensor provides a much higher dynamic range, and the camera is capable of 1080p 60FPS video capture.
When it comes to memory cards and batteries, pro photographers always have backups on the ready. There's no chance you're going to find extra time to charge the battery during the event. It's crucial to have a fully charged backup battery on the ready for when the main battery runs out. The same applies to the SD card. On average, photographers can expect to take more than 100 photos on every event. Taking along an extra SD card or two can significantly negate the possibility of any issues arising. 
You'll also realize the importance of taking along backup equipment, in the circumstances where you forget your primary gear. It's something that can happen to anyone. If the wedding is far away from your house, running back to get the primary equipment can be impossible. That's where the backup equipment will come in handy and fix any possible issues. 
Manage Your Gear Well
Considering the amount of gear that you're going to be taking along, it can become a hassle trying to manage it. Nobody wants to go along carrying a boatload full of gear trying to change lenses on the go. The best option for photographers is to go for a backpack that accommodates all the gear. 
There are several options available on the market. However, the best option is to go for a third-party company that offers support for multiple lenses. It also helps if the bag has enough room to store extra batteries and an SD card. Luckily for users, even though the EOS 80D is full of features, it manages to retain a compact body that's easy to store and carry. 
Managing your gear isn't all about storing it as well. If you don't take care of all the lenses, they're going to deteriorate over time. There's a lot that can go wrong with lenses if you don't take care of them over time. The glass can become dusty, and the focus motors can slow down as well. Invest in a lens cleaning solution so you can easily clean your primary and backup lenses. 
Another essential thing to remember is that you need to manage gear on the day of the event. It isn't necessary to take along all your gear. If you've already scouted out the venue, you'll be more than knowledgeable about the different equipment that you need to bring along. Save yourself the hassle and only bring along the essential lenses!
Keep A Low-Key Presence
Lastly, it's vital for photographers to remember that the wedding is a private and intimate function. It's a day where no one else should have the same amount of attention as the bride and groom.
Nobody wants to hire a photographer that's obtrusive and gets in the way of private moments. Once again, the compact design of the EOS 80D proves to be useful. It helps maintain a low-key presence, and the 45-point AF system further aids anonymity. The motor is completely silent as well, which is an additional plus point!
On the day of the wedding, do everything you can to maintain a low-key presence while covering the event. Doing so will not only mean that you're not interfering with the wedding, it'll lead to more natural photographs.
Of course, there's another advantage to maintaining a low-key presence. Everybody wants to get their picture taken on the wedding, and people will bombard you with requests if they know you're the photographer. It won't become a problem unless these requests start interfering with your job of covering the wedding. 
One of the best things about the Canon EOS 80D is that it features brilliant autofocus that works effectively and silently. Other things that can help you maintain a low-key presence is scouting the venue beforehand. All weddings have a schedule, and as the photographer, you need to be on top of that schedule.
As a result, you'll be able to get into position and snap pictures without being noticed by anyone. Lastly, make sure you're not bringing huge lenses along with you to the wedding. A simple medium zoom lens is enough to cover all aspects of the wedding.