This article may contain affiliate links that can result in commissions for purchases, full details in our privacy policy.
If you're a wedding photographer and are looking for a camera that will give you the best image and video quality, then the Canon 7D Mark II is for you. This camera boasts a whopping 20 MP dual-pixel AF CMOS sensor, which will allow you to capture crisp and clear pictures on the busy wedding day. It is the perfect camera for beginners and professionals alike, as it is one of the most user-friendly DSLRs in the market. 
Wedding photographers are always expected to be on top of their game, and the 7D Mark II most certainly helps with that. It has a 10 frames per second continuous shooting mode, with autofocus, which will help you take pictures without stopping for breaks. This camera will also enhance your photography style with its unique magnesium alloy body. So holding the camera in itself will become a technique. 
This camera comes with a range of incredible features. It has an exposure compensation of ±5 EV range, in 1/2 or 1/3 EV steps, with added auto functions. So if you're someone who doesn't want to deal with camera specifications manually, you can just turn the dial to "auto," and the processor will take care of everything, you just have to click. Among other things, this camera can also record at 1080p with various built-in features for videography, in case you decide on shifting to filmmaking or just to record little clips from the wedding. 
Here are 5 tips on using the Canon 7d mark ii for wedding photography. 
Choose The Perfect Location
Choosing the perfect location for wedding photography is the key to creating beautiful aesthetics for the album. Through consultation with the couple, you can pick out a few sites that work well with their desired themes and tell their stories. It is essential to do this because the couple should be included in every step of the way since it's their wedding. You should also remember to pick out places that you think will give the best background and lighting along with it being preferred by the couple. 
One way you could do this is to ask the couple where they first met, or where did they propose to each other. When taking pictures in these places, such memories create a very nostalgic effect. They almost breathe life into a picture and give it a history. So the next time the couple visits that place, they will have an added memory of being proposed and having their wedding images taken there. You may consequently become a part of those memories.  
The Canon 7D Mark II assists you with selecting the best location. With its 65 all cross-type autofocus sensors, you can quickly locate the optimal focus points that you will require to shoot at any given location. It also comes with a powerful ISO range of 100-16000 with an expansion of up to ISO 25600. Such a large range will easily accommodate your photography styles to whatever location you choose to shoot at. This camera also comes with a built-in GPS, which will be most useful when looking for locations and navigating through the jungle. 
Backup Your Files
Backing up your files is essential to any kind of photography, especially one involving once in a lifetime moments. When you cover a wedding, you have to remember that these moments may never come back and that you have to be the one to save them and secure them, so you must try your best to do so. You should remember that there are many ways that you can employ in order to back up your files. 
One of the things you can do is to take multiple cameras with you. In doing so, you can take various pictures of the same moment and have it saved on multiple cameras. Another way to backup your images is to upload them on an online drive or cloud. With this, you can easily access them for editing purposes and share them with the couple for easy access. Additionally, you can also simply transfer the files from the memory card onto your device, whether it's a phone, a USB, or your computer. 
With the Canon D7 Mark II, you are provided with multiple avenues to backup your data. You can either backup your data on a compact flash drive or an SD, SDHC, and an SDXC card. Alternatively, you can also use the camera's USB port to connect it to a computer for direct access to the files. You can also use one of the memory cards and insert it on a card reader to connect it to your laptop or your phone to backup while you take pictures.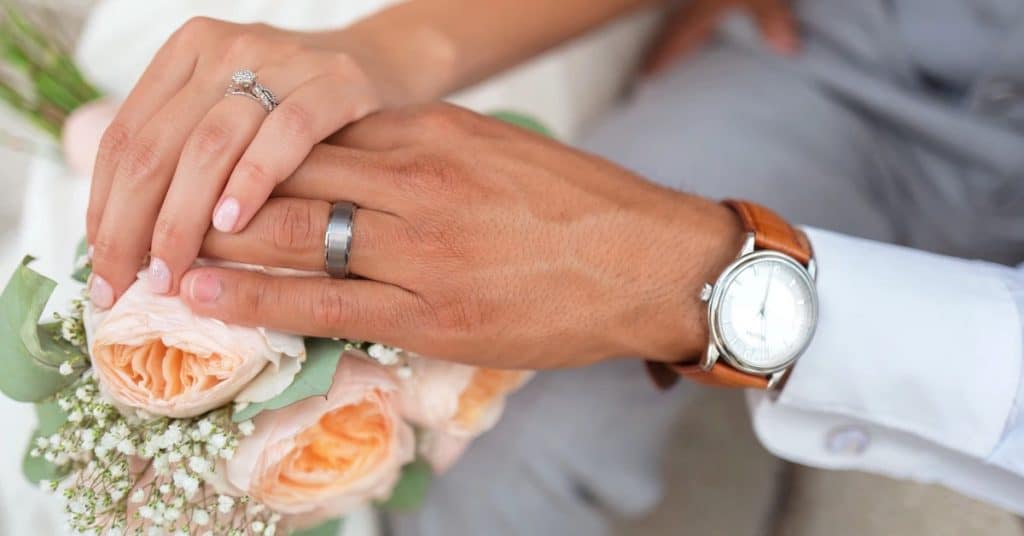 Manage Your Gear Well 
Another essential thing to remain conscious of is being prepared. You can't start assembling your gear and making your outline for the photographs on the day of the event. You have to think ahead. You must do this to stay efficient and not waste time. The couple is not obligated to wait for you while you fix your camera's lens hood or settings. You have to do the homework before entering the wedding venue. 
Since you've understood that it is important to manage your gear, you should also learn how to do it. One way to make a list of all the equipment you will use and only carry that with you, nothing too heavy, nothing too inconvenient, and nothing that may stall the photography. Ideally, you should visit the venue a day before and see what kinds of lighting equipment you may need, or where you can frame the best images, and then according to that information, prepare your gear. 
The Canon 7D Mark II accommodates much supplementary equipment. You can add extra microphones through dedicated ports or add an extra flash for better lighting. It is a camera that will make sure to give you an enhanced professional experience with your client. It also comes with a Canon LP-E6N lithium-ion – manufacturer-specific battery pack. It is removable so you can buy additional batteries to keep as a backup.  
Shoot The Right Poses
Professional photography has a lot to do with how subjects and objects are placed before the lens. If you're doing abstract photography, you would need certain objects to be placed at peculiar positions to represent a kind of reality. Similarly, in wedding photography, this placing is necessary for the form of posing. Through posing, you are essentially giving life to the image. You're creating dimension and letting the image move on its own. 
You can get the couple to be in many poses, depending on what kind of emotion you want the image to depict. You can get them to hold hands and take a picture from the back, to show solitude and an eternal sense of monogamous love that the couple may have for each other. Alternatively, you can be a little more quirky and get them to groove, jump or dance, or even be serious and take runway-esque images. In this department, you have free reign to experiment, so long as the images turn out to be aesthetically pleasing. 
The Canon D7 Mark II facilitates these poses through its many autofocus and metering points. It comes with a 1/8000 sec shutter speed, which is incredible because you can get the couple to essentially move around and do anything, and they would still be in focus and clear. The AF system also has an on-sensor phase-detection feature, which lets the camera focus on moving bodies and bring them into the foreground and giving us a clear image to look at. 
Know Your Style
Lastly, you should always know what your style is. The couple expects you to be professional and knowledgeable about cameras and photography styles. They may have only talked to you because they viewed your photography style on Pinterest or Instagram. Then it is your job to stay consistent with that style and create a story out of the pictures that you capture. If you choose to take pictures in monochrome, then stay with it and keep all the pictures monochromatic, and the same goes for any other style. 
You may have many styles to choose from. You can take pictures that are wide-angle shots, or very bright shots, or even macro shots. Through the Canon 7D Mark II, you will have the ability to change lenses and even take fish-eye shots, which will add a unique dimension to your images. Alternatively, you can always choose one of the many built-in features that the camera offers. These include cloudy, daylight, flash, fluorescent light (white), shade, tungsten light, and portrait photography. 
This camera also allows you to customize your settings through the manual option, where you can essentially create your own white balance and style. You will be able to lower the ISO, up the aperture and reduce the flash intensity, or even the shutter timing to create stunning images that fit with your distinctive style. So go ahead and experiment with your camera and be the best wedding photographer you can be.