This article may contain affiliate links that can result in commissions for purchases, full details in our privacy policy.
The Sony ZV-1 is a great new camera from one of the best-known camera companies in the entire world. It's designed specifically for use with video blogging (or vlogging, if you will) or YouTube content, and it has a feature set that makes it very good for that purpose. It comes with a wide range of features, some of which are surprising to find on a compact camera, and it's quite a versatile little camera.
The camera can shoot in 4k resolution, which is great for shooting professional-looking videos from the comfort of your own home. It can also capture breathtaking videos or pictures of landscapes and other subjects. Although it's made specifically for the vlogging niche, it is great for things like shooting wedding videos, as well.
There are a few things to be aware of on this camera, though. Some of the settings are kind of buried in the menus, and thumbing through them can be a bit of a pain. For this guide, we've collected some of the more useful bits of information on the ZV-1 that you may not have noticed about the camera.
Stock Up On Memory Cards
Vlogging is a tiring hobby. It can take hours to get the kind of footage you want, and you can end up with even more hours of extra footage to edit down to what you need. If you want to record and use all this video data, you will need a healthy supply of cheap but decent memory cards to hold it.
A 64gb memory card is recommended as the minimum size for the ZV-1. This is because when shooting in 4k resolution, 64gb of memory allows you to record 1 hour and 15 minutes of video. Of course, if you upgrade to a 128gb card, it will allow you to double that recording time, as you can imagine.
It's all about knowing what you will need, and making sure you're prepared. Going for the bigger cards will give you more space to work with, but it will also cost quite a bit more.
Get A Decent Spare Battery
For shooting videos ot-and-about, any camera is only as good as its battery. It doesn't matter how much resolution or memory the camera has if it dies in the middle of shooting. Buying an effective battery is the first step to making sure your shoot stays alive for as long as you need it.
The ZV-1 takes NP-BX1 type batteries, and it's recommended that you make sure to get actual sony brand batteries. If you want to go for a third-party battery, this can be a more affordable option. Just remember that while third-party batteries are cheaper, they typically begin to lose their charge faster than more expensive brand-name batteries.
The NP-BX1 battery from sony will allow you to shoot around 1 hour and 4 minutes of video before dying. Newmoa also sells cheaper packs of these batteries, and they come with a USB-c group charger to charge all of them at once.
Invest In Decent Image Stabilization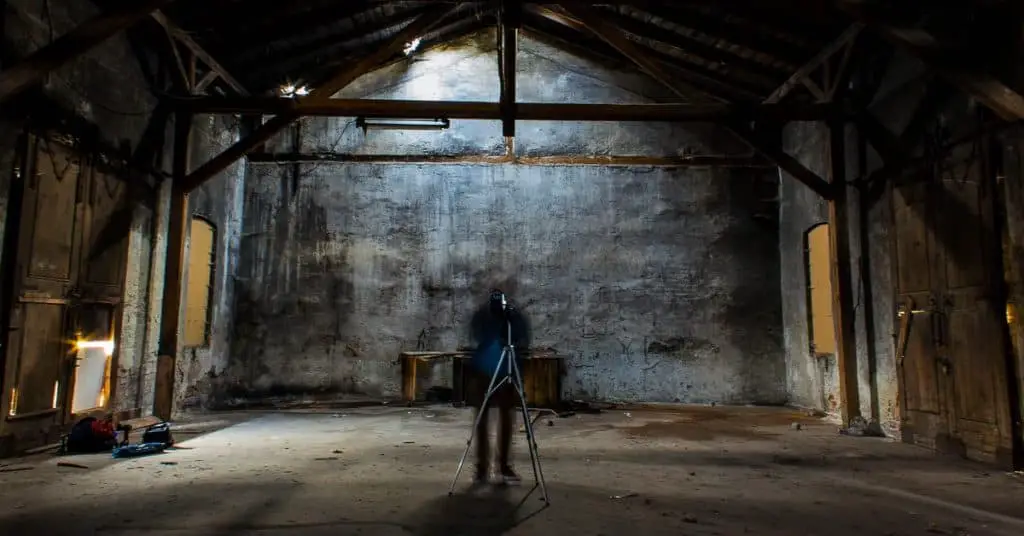 For vlogging, it's quite likely that you will spend most of your time with this camera sitting across from you on some sort of tripod. That's where this camera shines, after all. It was designed for video blogging, and that's generally where it shines.
Accordingly, it's a good idea to invest in a decent tripod that can fit the ZV-1. There are many different options available, including really nice BlueTooth-enabled tripods that come with camera controls built right into the tripod.
If you want a cheaper option, there are many popular casual tripods available for these smaller types of cameras. Cheaper tripods will tend to wear out faster, or lack functionality (such as horizontal mounting), but they are a good way to save some money if you don't need something fancy.
Get A Decent External Microphone
The onboard microphone on the ZV-1 is very good, and is reasonably effective even in high-noise situations like shooting in the street or in the middle of a crowd. That being said, if you want more of a studio-quality experience with your sound recording, a good shotgun mic that can mount on the top of the ZV-1 will give you the kind of capture that you need.
Another option is to invest in a lav microphone (the kind that clips onto your subject's clothing to record them close-up). This is a great option for YouTubers because it allows them to do things like conduct interviews in places where noise might make the onboard microphone an ineffective option.
You can also invest in wireless microphone systems if you want to get fancy. This will allow you to capture professional-level audio while avoiding all the wires and such that you can see with lav mics.
Use The Function Buttons To Scroll Through The Menu Screens
The first thing to get out of the way with the ZV-1 is the menu screens. The settings on the ZV-1 are all accessed through menus on the LCD, and thumbing through each option on the directional buttons can take forever. It's also a bit difficult to figure out where exactly each setting is in each of the menus.
Learning to quickly and effectively navigate these menus is essential because it allows you to set up your camera faster, solve problems with your shooting more effectively, and get back to shooting your video without wasting anybody's time. One way to speed up your menu navigation with the ZV-1 is to use the function button to switch between different pages of the menu.
This is useful because you don't have to navigate the cursor back to the top of the page to switch pages. Speeding up your menu navigation means speeding up your shooting.
The Menu Can Be Rearranged
Continuing in the same vein, the menu for the ZV-1 can be changed into more of a tile-based format. If you don't like the traditional list-style menus, or if you have trouble reading the little letter on the screen, then using the tile menu is a good idea.
To enable the tile menu, simply navigate to the settings page on the camera, on the first page of the settings menu there should be an option called "tile menu" select this and turn it on. Voila! You now have a menu format that is much easier on the eyes.
If you liked it better as a list, you can reverse this setting by going back through the menus and turning it off. We found that the list was a bit hard to read, so the tile menu setting is good if you have some trouble seeing, or if you just don't like the way the list menu looks.
Set Custom Keys For Functions You Use Frequently
Using the settings menu, you can assign "custom keys" for different functions on the camera. This allows you to configure the physical keys on the camera to quick-access certain functions like manual zoom. This is important because it can save you having to thumb through the menu altogether!
This can be done through the custom key page in the settings menu. There are a limited number of options at your disposal as far as physical keys go, but this is still a very useful function if there are one or two settings you find yourself frequently switching between.
Make Your HFR Videos Even More Slow-Mo
If you have tried shooting in HFR mode and you find that the video just isn't as slow as you would like, there is a simple trick to get some super HFR shots that would normally require a nicer camera. It works by setting the frames to as fast as you possibly can, and then slowing down the video itself in post-processing.
To do this, navigate to your HFR settings. Set the shooting to 60fps and the capture to 240fps. After shooting your video, load up the file in a processing program like premier on a 24 or 30fps timeline. Reducing the playback speed by 50% will give you a video that is effectively 500 FPS.
This is a great way to get some of those slow shots that just don't look slow enough at 240fps. If you want to go even slower, however, you will need to upgrade to a better camera. The great thing about this method is that it doesn't affect the actual quality of the footage.
Acquaint Yourself With Manual Focus
Although the autofocus on the ZV-1 is very good, and can be trusted in a wide range of situations to get focused on what you need, it's also a good idea to learn how to use manual focus. This can be a bit tricky for some photographers because there is no actual focus ring on the camera to focus it.
To manually focus the camera, you have to switch to manual focus mode. Doing this will allow you to click a button to bring up a manual focus slider on the screen. The slider can be moved with the left or right buttons to focus the image.
There Are Different Frame Rates For NTSC Versus PAL Video Formats
So the ZV-1 lets you switch between NTSC and PAL video formats. This is important because it gives you the option of outputting your video optimized either for North American or PAL-region formats. One thing that you may not have noticed is there is a difference in how the two formats handle frame rates.
The two different formats have two separate sets of frame rate settings, and acquainting yourself with them is essential if you want to have full control over how you shoot your video. Switching from NTSC to PAL can be found on page two of the settings menu.
Turn Off Steady Shot When You Don't Need It
Steady shot is great, and the ZV-1 has some really good shot stabilization capabilities. When you aren't shooting free-hand, however, it crops the video to help stabilize your shots. Having cropped video isn't optimal, so it's a good idea to turn off steady shot when using a tripod.
For vlogging cameras, you may be in situations where you're using less common stabilization techniques (such as hand-held stabilizers). For these scenarios, it can be a bit of a toss-up whether or not to use steady shot. Having the wider shot is nice, but sometimes the video can come out shaky, which is not something you want.
Bokeh Mode
The photography term "bokeh" refers to the blur around the subject in a photograph, which draws the attention to the subject and obscures most, if not all, of the background. The word comes from the Japanese 暈け "boke" meaning "blur" or "hazy".
Normally, if you want to get a nice bokeh around your subject, you have to play around with a lot of aperture settings and learn a lot about how the actual physics of photography work. If you want to avoid all this mumbo-jumbo, then sony has you covered on the ZV-1
The ZV-1 has a "bokeh mode" which will allow you to get shots with a nice bokeh around your subject without having to mess with your aperture. You can turn it on and off from in front of the camera, too, as it is assigned to a physical button on top of the camera itself.
Get Some Nice Lighting
This might seem obvious, but lighting is very essential to the world of video blogging, and it can be deceptively complex to find exactly the right lighting solution for every situation. Since you may be using your ZV-1 while out and about (or even at night), lighting situations can change drastically, and you will have to compensate.
There are plenty of onboard lighting solutions for the ZV-1, and they can do an excellent job of giving you the lighting you want without breaking the bank for some complex external lighting setup. You can also fit the ZV-1 with a speedlight for regular photography.
If you have any questions or comments, feel free to fire away in the comments section!